Alan Alda appeared in the auditorium at Scripps Research in La Jolla on Jan. 16 to announce a partnership that will teach scientists how to communicate more effectively to the public and to other scientists. The Emmy-winning actor is making Scripps the West Coast home of Alda Communication Training, a Long Island-based program that sharpens the communication skills of people who spend much of their days staring at computer screens and microscope slides and speaking in the language of their academic papers.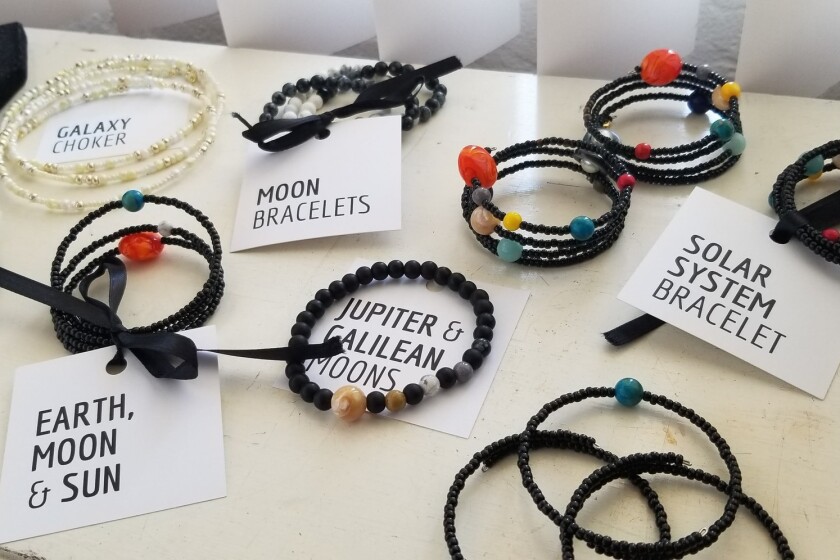 In a world where everyone is looking down at their phones and posting selfies with messages about their own lives, 23-year old PB resident and jewelry-maker Bea Doheny is spreading a message of curiosity about things beyond oneself — a reminder to "look up."
Editor's Note: This feature is the first in a series of reports on family-friendly entities in Pacific Beach .

PB resident Catherine Jolley was one of 17 "Women of Distinction" from across San Diego, who were honored March 20 by 78th Assembly member Todd Gloria at the Women's Museum of California in Liberty Station.

Every year around Christmas, for the past 65 years, you could find restaurateur John Pernicano dressed in full Santa Claus-gear — a costume made for him by one of the waitresses when he first began his side gig at Pernicano's Family Restaurant, 711 Turquoise St., just south of La Jolla 's Bird Rock area in Northern Pacific Beach , San Diego.

Brian White vividly recalls attending his first Pacific Beach Town Council (PBTC) public meeting and the nearly electric current generated by the exchange of views and information between community residents and representatives of local government and public agencies.