Hurricane might come unusually close to Southern California, bringing heavy rain, high winds and heat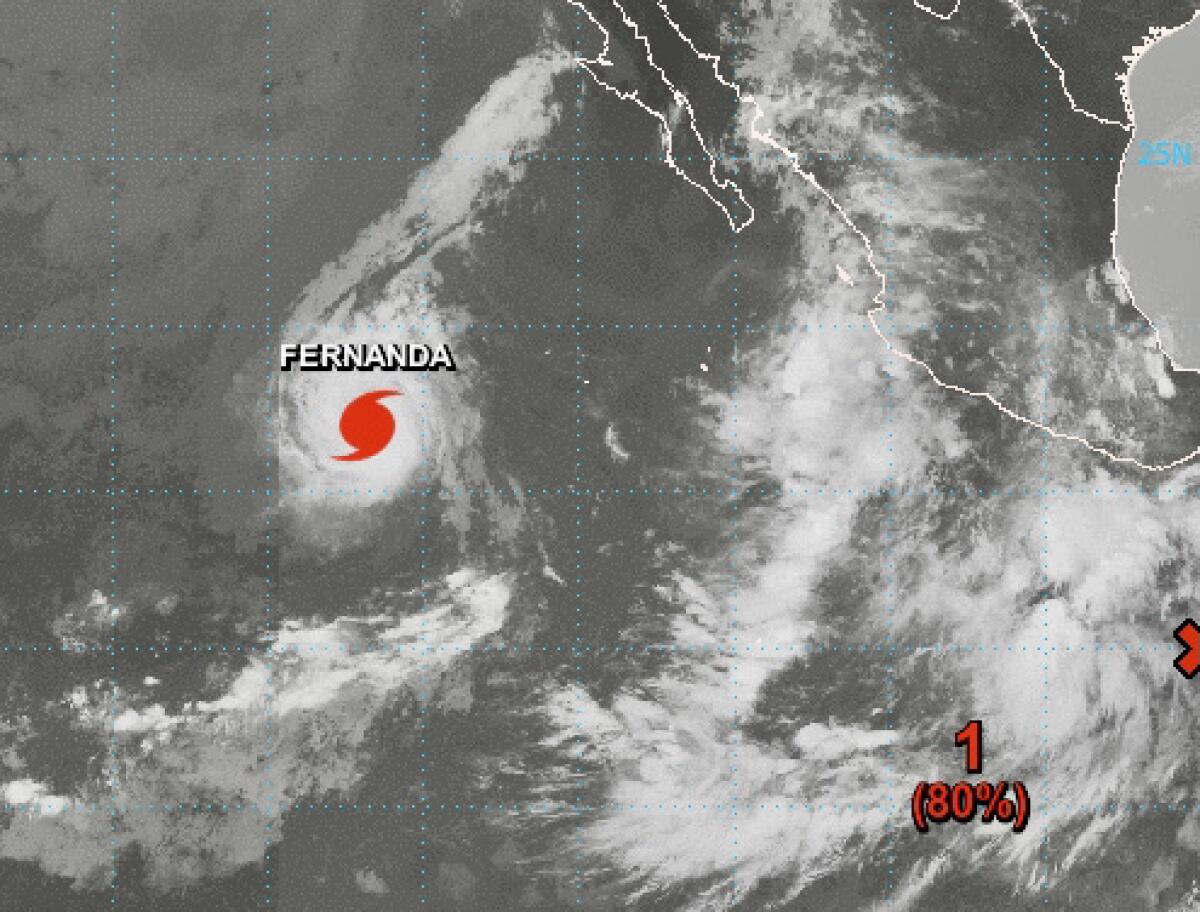 The system appears to be similar to Kay, which brought heat, rain and waves to Southern California in September 2022
Federal forecasters said Wednesday it is appearing increasingly likely that a hurricane will form off the west coast of Mexico this week and travel unusually far up Baja California, delivering rain, heat and high winds to Southern California, including San Diego County.
"Numerical guidance continues to develop a tropical cyclone during the next day or two, then track a hurricane northward off the west coast of Baja during the weekend," according to the National Weather Service.

Update:
7:29 a.m. Aug. 16, 2023New forecast data indicate that Southern California could be affected by the outer edges of a hurricane late this weekend.
"While this does have the potential to be a very high impact event for at least portions of southern California for Sunday into Monday, this system has yet to develop with changes in the details of model guidance to be expected."
Brian Adams, a weather service forecaster, says the system could come to resemble Tropical Storm Kay, which moved up the Baja California peninsula before it turned out to sea last year.
The outer edge of Tropical Storm Kay came within 150 miles of San Diego County on Sept. 9, 2022, breaking heat records across Southern California and delivering rain to the San Diego mountains and other areas. Kay also whipped up strong surf.
"Most of the rain from the new storm would flow into other parts of the southwestern United States, but it's possible that rain also could wrap around the mountains in San Diego County and flow into the desert," Adams said.
"We could see some moisture from this new system, and muggy conditions, by Saturday. Right now we're putting the chance of rain here at 30 percent."
Tropical storms and hurricanes are common during late summer off the west coast of Mexico. But the waters there typically aren't warm enough to sustain such systems when they track northwest. And the winds usually keep them from directly running up Baja California into Southern California.
Forecasters briefly thought that the remnants of Hurricane Linda would hit San Diego and Orange counties in September 1997. But the the storm never made it that far north. San Diego did experience hurricane force winds from a tropical cyclone on Oct. 2, 1858.