Coastal San Diego County will remain unseasonably cool through Memorial Day weekend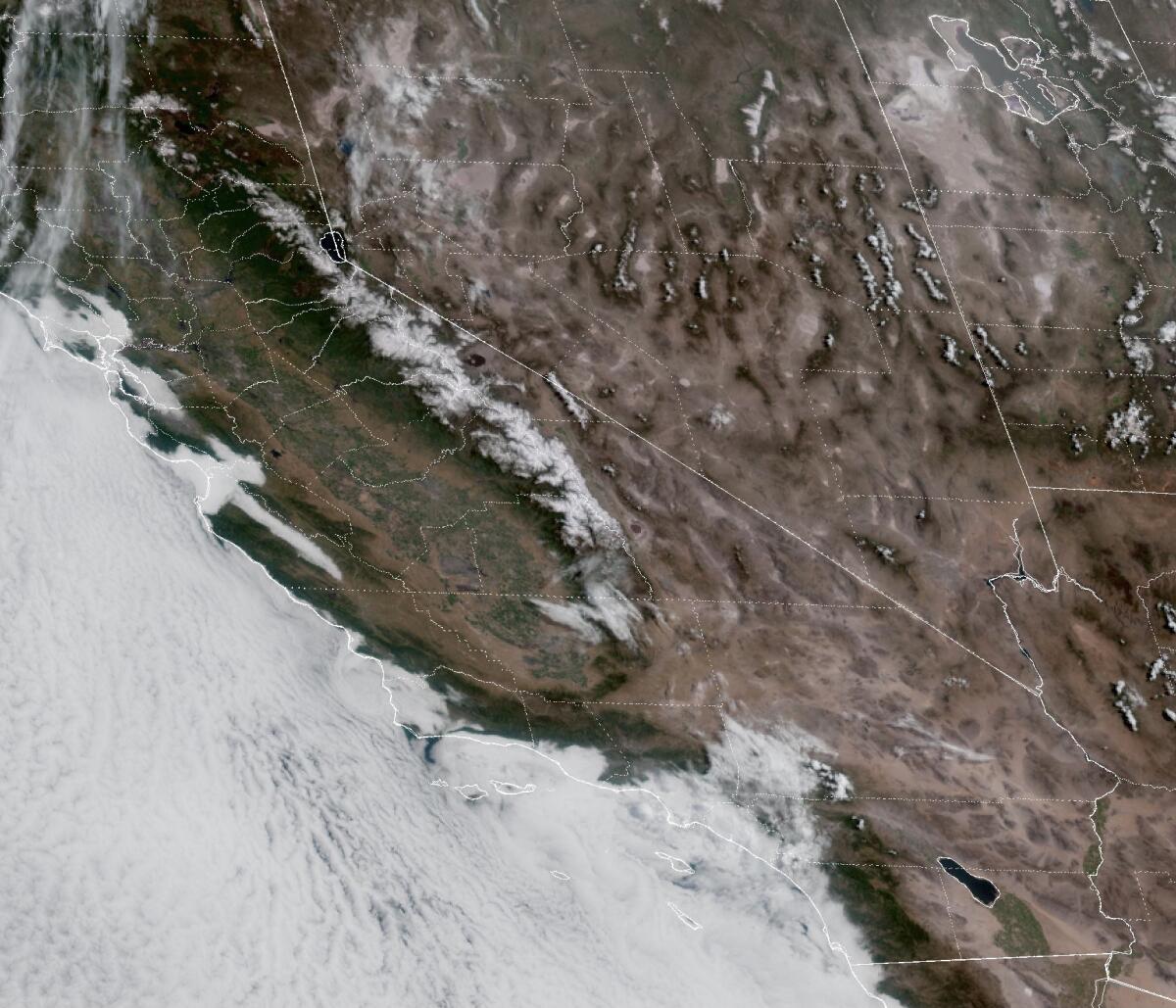 A low-pressure trough will thicken the marine layer, especially on Friday, which is expected to be the coolest day of the week
Coastal San Diego County will remain unseasonably cool through the Memorial Day weekend, virtually assuring that the region will end May with below-average temperatures for the seventh month in a row.
To date, the average monthly temperature in San Diego is running about 2.3 degrees below average. The National Weather Service said there won't be significant warming before the first week of June.
San Diego's daytime high is expected to reach 67 on Monday, 66 on Tuesday, 65 on Wednesday and Thursday, and 64 on Friday, the coldest day of the week. The long-term forecast calls for the high to be 65 on Monday, May 29, which is Memorial Day. The seasonal high is 70.
A low-pressure trough will cause the "May gray" marine layer to thicken as the week goes along.
The circulation pattern will affect the entire region. Escondido's daytime highs are predicted to be 73 on Monday, 72 on Tuesday, 70 on Wednesday, 68 on Thursday, and 67 on Friday. Skies are expected to be partly cloudy across many inland communities for much of the week.
Sea-surface temperatures will be in the 62- to 64-degree range this week, which is roughly normal. Scientists say that temperatures could jump way above average during late summer if the El Niño that's currently developing in the Pacific becomes strong.