Pacific Beach filmmaker set to debut documentary at GI Film Festival on May 17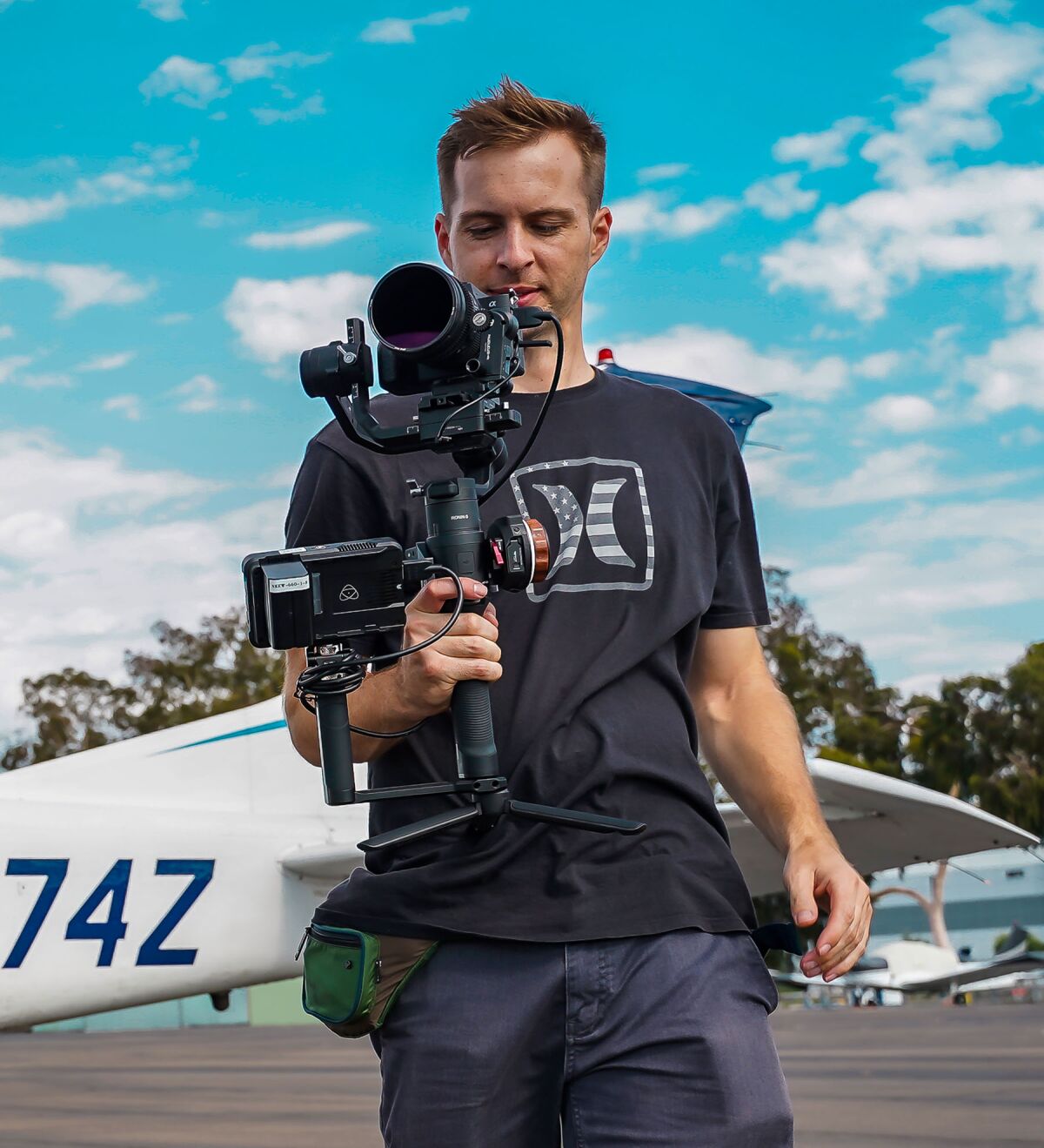 Local filmmaker James Wright will premiere his latest documentary, "Major," during the GI Film Festival San Diego on May 17.
The Pacific Beach resident and Southern California native has had a lifetime of creative endeavors that have led him to this point.
"I grew filming a lot of stuff around my neighborhood," Wright said. "My cousin and I started creating different short, animated films and things we would show people at school."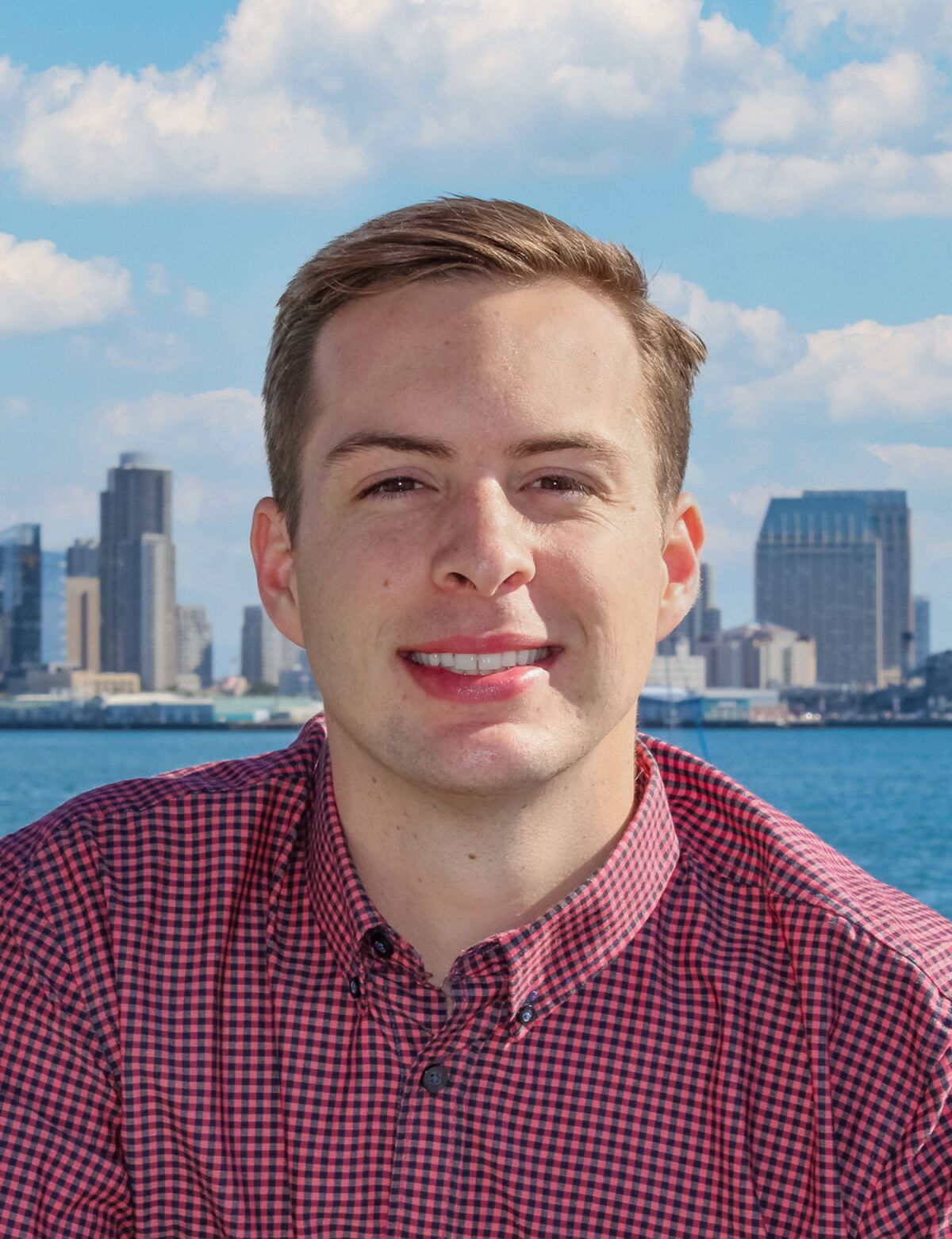 Since a young age, Wright felt his creative calling. While producing and brainstorming ideas for films, he felt his most motivated and inspired, Wright said. Ultimately, it was this that pushed him to pursue a film degree.
But while in school, Wright lost the some of the connection he felt to filmmaking, not for lack of interest, but because he felt intimidated by those surrounding him.
Want to attend?
What: GI Film Festival San Diego



Where: Film sessions at the Museum of Photographic Arts, 1649 El Prado in Balboa Park



When: film times vary from May 15-19



Tickets: costs vary depending on event, most are $8-$10 per session; a multi-ticket pass is $125.



Buy at: gifilmfestivalsd.org/2023
"I was very intimidated by everyone around me and ended up not going through with the film degree because of that," Wright said. "I got a marketing degree and ultimately became a brand manager, so I did end up getting to do creative stuff."
While working in marketing, Wright was quickly sucked back into the world of innovation and production, and eventually drifted back to filmmaking after realizing that was his true calling.
"I made a film and was encouraged to enter it into the GI Film Festival and now I am here, entering my second film," Wright said.
Being surrounded by talent in the world of film and film production shifted Wright's focus and showed that he can dabble in any genre. Growing up, Wright focused on comedic sketches, but now he is leaning towards documentary style pieces and travel content.
"The people leading the film festival are very helpful and have led me through a lot of the processes," Wright said. "Inspiration does not always come from one place. Some of the comedic stuff I was doing in high school, the inspiration came from 'Family Guy' or 'The Simpsons.' But now, I have done a lot of travel-related films since I traveled a lot since graduating college."
"Major" follows a documentary-style theme, telling the story of Scott Eberlein, a war veteran turned special education school bus driver in the San Dieguito Union School District. It sheds light on the ins and outs of two starkly different fields. In just seven minutes, Wright captures the day-to-day life of Eberlein and unpacks the various layers to war and life as a veteran who served 21 years in the military.
Eberlein, who had several movie acting credits, joined the Army at age 35 on Sept. 12, 2001 in response to the 9/11 attacks. He served in the 82nd Airborne Division and went on three combat tours, twice to Afghanistan and once to Iraq. He retired at the rank of major in August 2021.
Throughout the film, Wright took a heavy amount of inspiration from Eberlein, and explained that when it comes to documentaries, his biggest goal is to choose someone with a unique background and the film will write itself.
"I look for people with a unique story and people who will not hold back and get their story out there," Wright said. "In this film, the main character is my godfather, which attracted me to tell his story. He is such an interesting guy and I know that he is able to tell his story well because it is just the right fit."
Throughout the brainstorming, filming and editing process, Wright said he learned about Eberlein in ways he had never known before. It is something Wright said he hopes the audience at GI Film Festival will do as well.
"I hope people take away from this film that people are deeper than they may appear. For example, this bus driver is way more than just a bus driver, he is a decorated war veteran," Wright said.
Often, people are layered and multi-faceted, something Wright said is a theme in "Major." Beyond a story of a bus driver, Wright said he hopes the audience will look at those around them through a new lens and be ever curious about people's backgrounds and life stories.
"Sometimes people don't think deeper about things when they look at people," Wright said. "I want people to realize, no matter who the person is, there are always things people do not know."
GI Film Festival San Diego is a six-day event from May 15-20. A total of 31 local, national and international films will be shown from May 15-19 at the Museum of Photographic Arts, 1649 El Prado in Balboa Park. The festival will conclude on May 20 with an awards ceremony in the KPBS Conrad Prebys Media Complex at Copley Center, 5200 Campanile Drive at San Diego State University.
Attendees can purchase tickets for just one session of film showings or for the entire festival. The multi-ticket pack is $125. It gives 11 admissions to attendees' choice of screenings and events, including opening night and the awards celebration. Each screening is followed by a panel discussion featuring filmmakers, film subjects, actors and/or subject matter experts.
The opening night reception and film trio on May 15 is $25 for general admission and $20 for military, veterans, students and KPBS members.
Tickets to film screenings from May 16 to 19 (times vary) are $10 for regular admission and $8 for military, veterans, students and KPBS members.
Tickets to the awards celebration are $40 for general admission and $35 for military, veterans, students and KPBS members.
Tickets can be purchased at gifilmfestivalsd.org/2023.
"Major" will debut during the screening session at 7:30 p.m. Wednesday, May 17.
Wright said he is thrilled for the audience to watch Eberlein's story come to life and is determined to continue moving forward in the world of film.
"A lot has changed over the past few years, because I just kept moving forward. This film is a mirror on how I feel about my life, the overall message being where you start is not always where you finish," Wright said.