Pacific Beach engineer turned author releases his debut novel
Pacific Beach resident Craig Pratsch is on a mission to spread the word about his debut novel, a science fiction meets criminal justice story called "The Treatment: Khalifa, Aiko, Elise, Avogadro."
"A couple years ago, I started saying 'I am either going to make something of this or shelve it for life,'" Pratsch said, explaining what kick-started his transition from engineer to self-published author.
Pratsch's journey to becoming an author began when he quit his engineering job and moved to Los Angeles to pursue movie production and screen writing. Drawn in by storytelling and the creative abilities writers have, Pratsch jumped headfirst into putting his hobby to use.
While in LA, Pratsch received a yearlong screen writing certificate from UCLA, something he calls his formal writing education. He was then faced with the movie industry's harsh realities and quickly saw how difficult success can be in the world of film.
"I tried to write television and movies in LA, but it's tough," Pratsch said.
Around this time, some former engineering colleagues offered him a job in Japan, which he took.
"That derailed my whole writing and film career, but it was an amazing experience and I lived there for a year," Pratsch said.
Several years later he moved to San Diego and shifted his focus to novel writing, something Pratsch said he hoped would allow for more creativity than traditional screen writing.
"I kind of put the film writing on the back burner and began working on a novel because I think you can explore a lot more than you can in film," Pratsch said.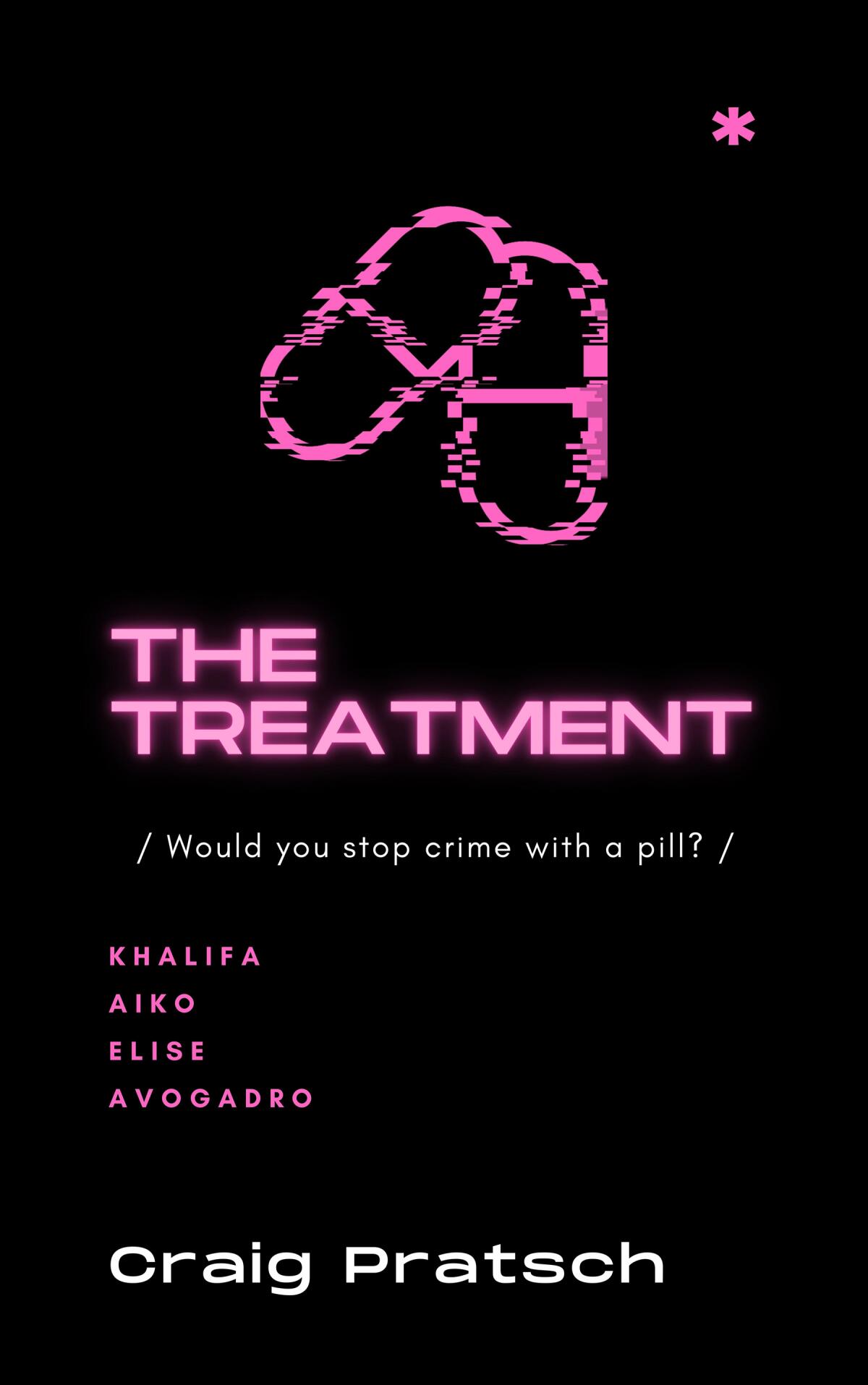 "The Treatment" is Pratsch's first published book. It follows a science fiction and dystopic theme, mixed with criminal justice ideas.
"They always say science fiction kind of tells the truth," Pratsch said, remarking on his love for the relevance sci-fi novels have even years after they are written.
The timeless yet harshly realistic concepts and themes in many well-known sci-fi novels and the balance of creativity and facts is something that has always stood out to Pratsch.
"Writers across time have commented on the happenings of the day, those concepts have always really interested me, and their social commentary has always been on point and timeless," Pratsch said.
Around 2013, Pratsch officially began outlining "The Treatment." He floated among friends his loose ideas, character storylines and complex plot. Eventually he had a solid foundation for the novel.
"The theme of the book, if I could sum it up, is be weary of unintended consequences," Pratsch said, hinting at the book's mysterious underlying plots.
The novel details a world in which criminals are sentenced to state-mandated medication instead of brick-and-mortar jail cells. The concept ties in themes Pratsch described as a reflection of our society's criminal reality with a dystopian twist.
"Sci-fi is a lens into the times and criminal justice is very topical," he said. "I read a lot of criminal justice books and thought, how can I tell a story that relates to our reality?"
Once Pratsch was confident in the novel's foundation, he brought it to an editor who helped him adjust storylines and develop the characters and plot on a deeper level.
"It was always a construction process; I don't take criticism to heart and I know the editing process is always trying to make it better," Pratsch said.
Because writing is a hobby, rather than his career, Pratsch decided to self-publish it on Amazon last July. Feedback has been nothing but positive, with raving reviews from the public and Amazon customers.
With twists and turns, themes of law, crime, medicine and altered reality, Pratsch said he is confident "The Treatment" has something for all readers.
"The Treatment: Khalifa, Aiko, Elise, Avogadro" is available on Amazon as a paperback for $9.99. A Kindle version is $2.99 or free with Kindle Unlimited membership.