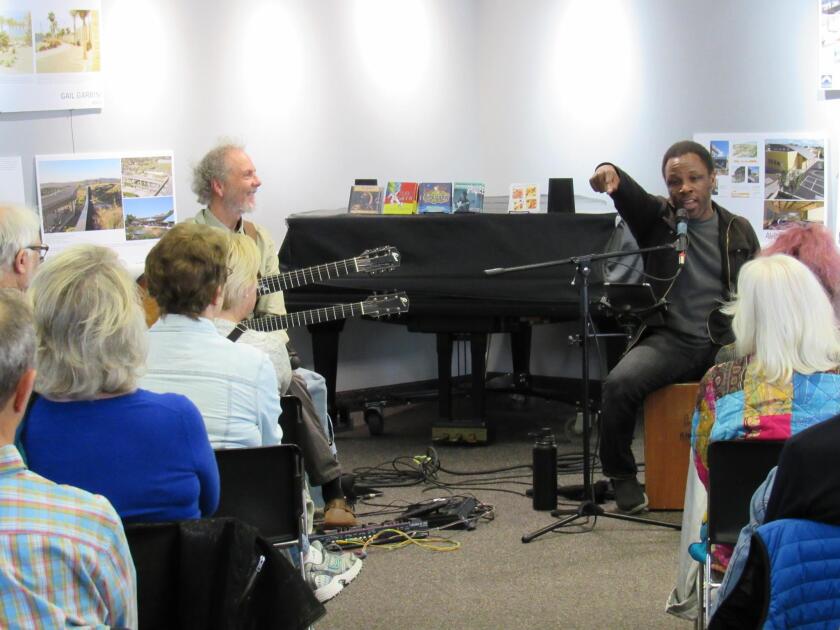 More than 100 music-lovers turned out for the Peter Sprague/Leonard Patton concert, Sunday, Feb. 24 in the PB Library Community Room. Funded by the Friends of PB Library (from donations and used-book sales), the free monthly concerts are offered 2-3 p.m., fourth Sundays from October through April.
Here's the upcoming program line-up:
• March 24: Bassist Jeremy Kurtz-Harris and pianist Ines Irawati from the San Diego Symphony will present classical favorites.
• April 28: An uplifting performance by the Gospel powerhouse Martin Luther King Community Choir of San Diego, outdoors on the Cass Street Plaza (weather permitting).
• May 26: Traditional Cuban Rumba with percussion master Charlie Chavez and his All Stars (Cass Street Plaza, weather permitting).
• June 23: Rockabilly music from Gino Meregillano & Hotrod Time Machine (Cass Street Plaza, weather permitting). —Susan DeMaggio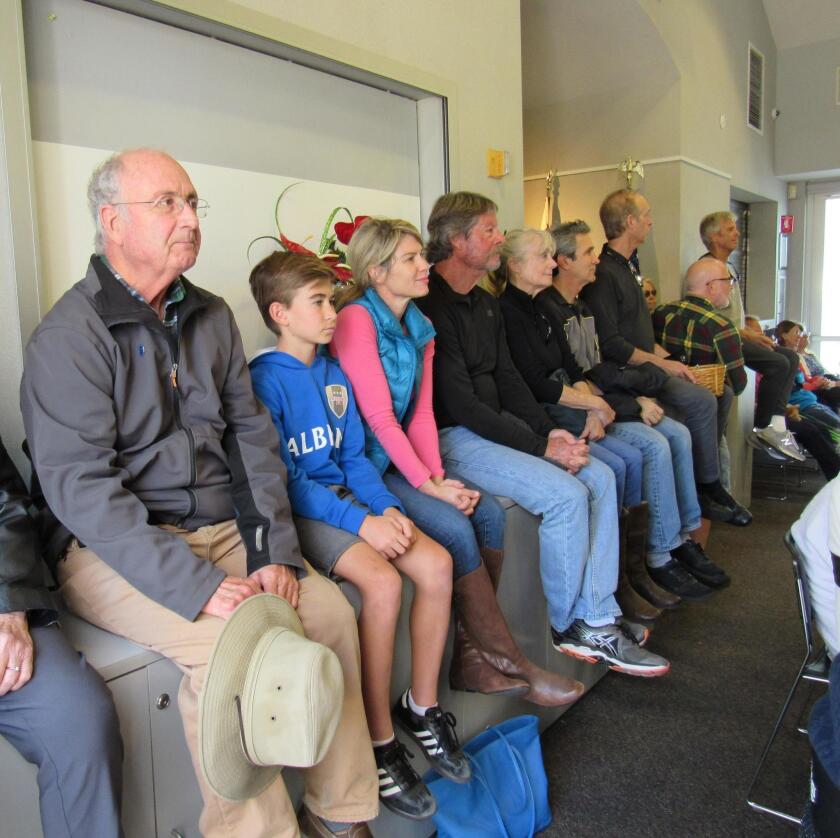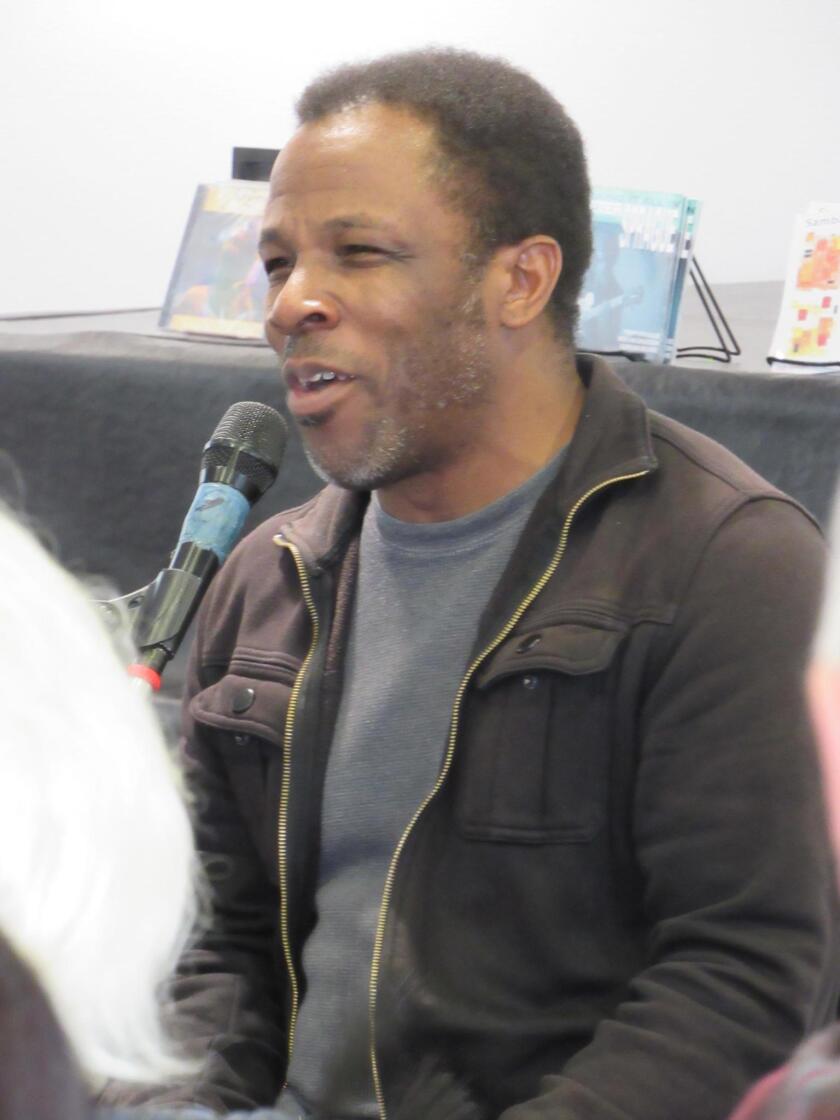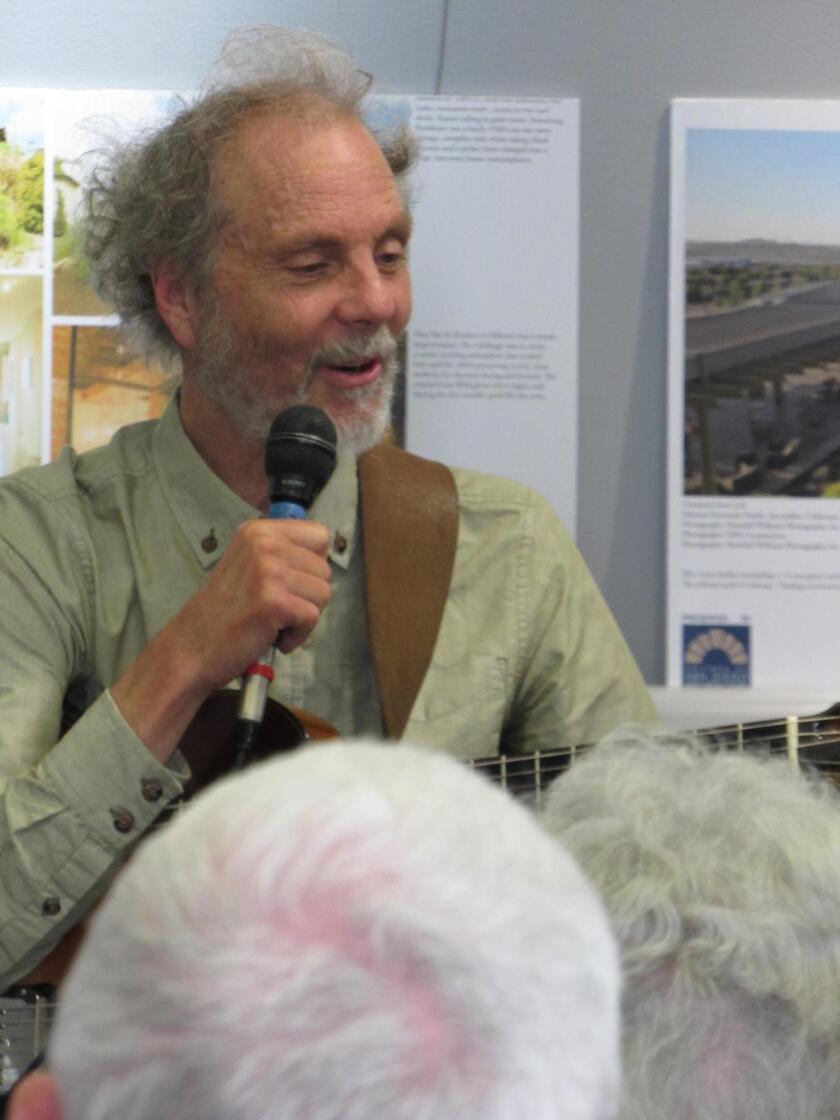 ---