Pacific Beach Scene: All fun and games at Business Awards night
Discover Pacific Beach hosted its 2019 Casino Night Dinner & Awards program on March 28 with 154 guests boarding the William D Evans Sternwheeler launching from the Catamaran Resort Hotel. The awards have been a PB tradition since 2012 (the dinner since 1999) to honor and celebrate exemplary businesses and volunteers.
An evening of fun and entertainment awaited with members of the PB Town Council and PB Woman's Club also on hand. Guests were treated to a three-course meal, beer and wine, cocktails for purchase, a silent auction with a variety of packages provided by local businesses, and, of course, lots of gambling and casino-themed games. Nonstop laughter could be heard from every corner of the sternwheeler — even from those who didn't "win big." Among all the perks of attendance was the spirit of comaradery that kept the fun going as friends gambled with friends and rolled dice with business partners.
*Note: Not pictured, the New Business Award went to The Facility Dance Studio.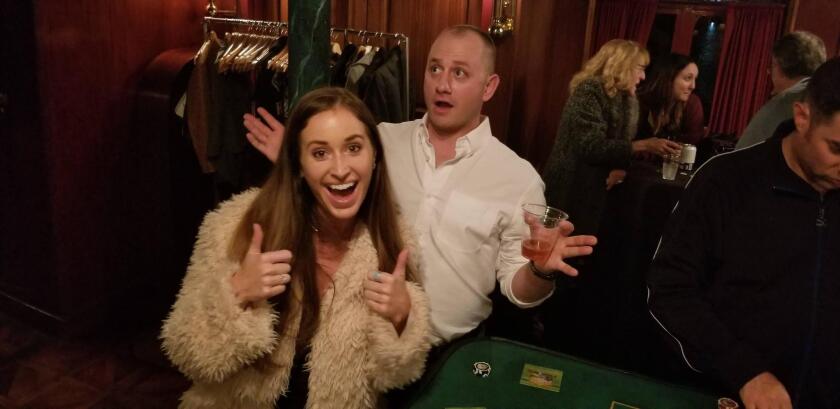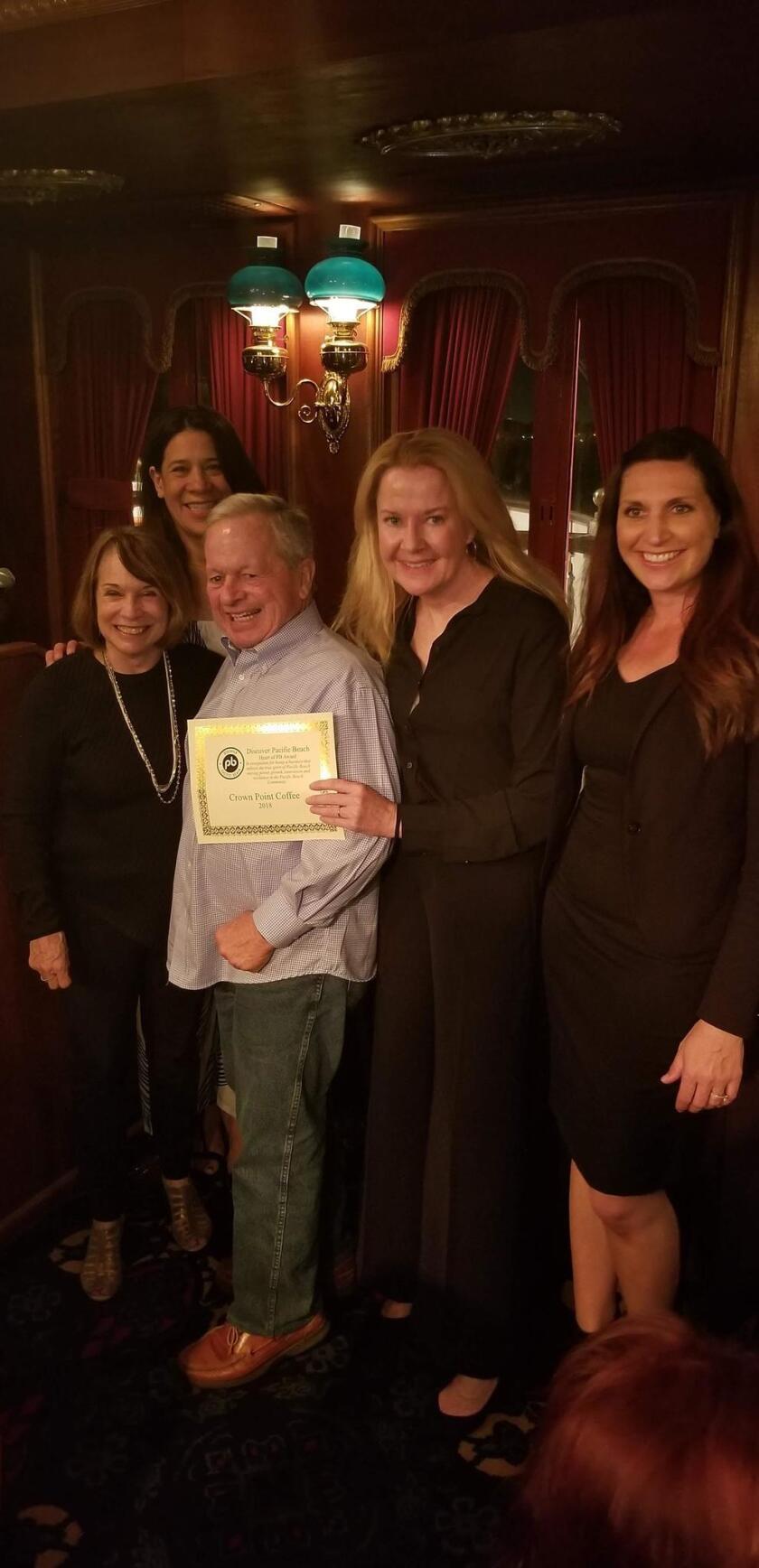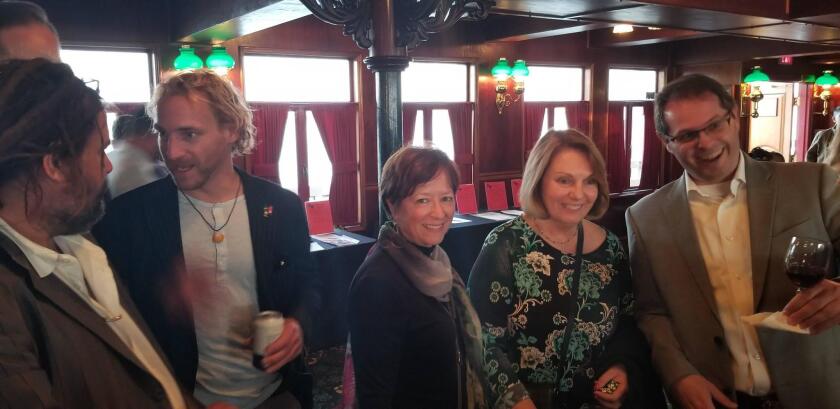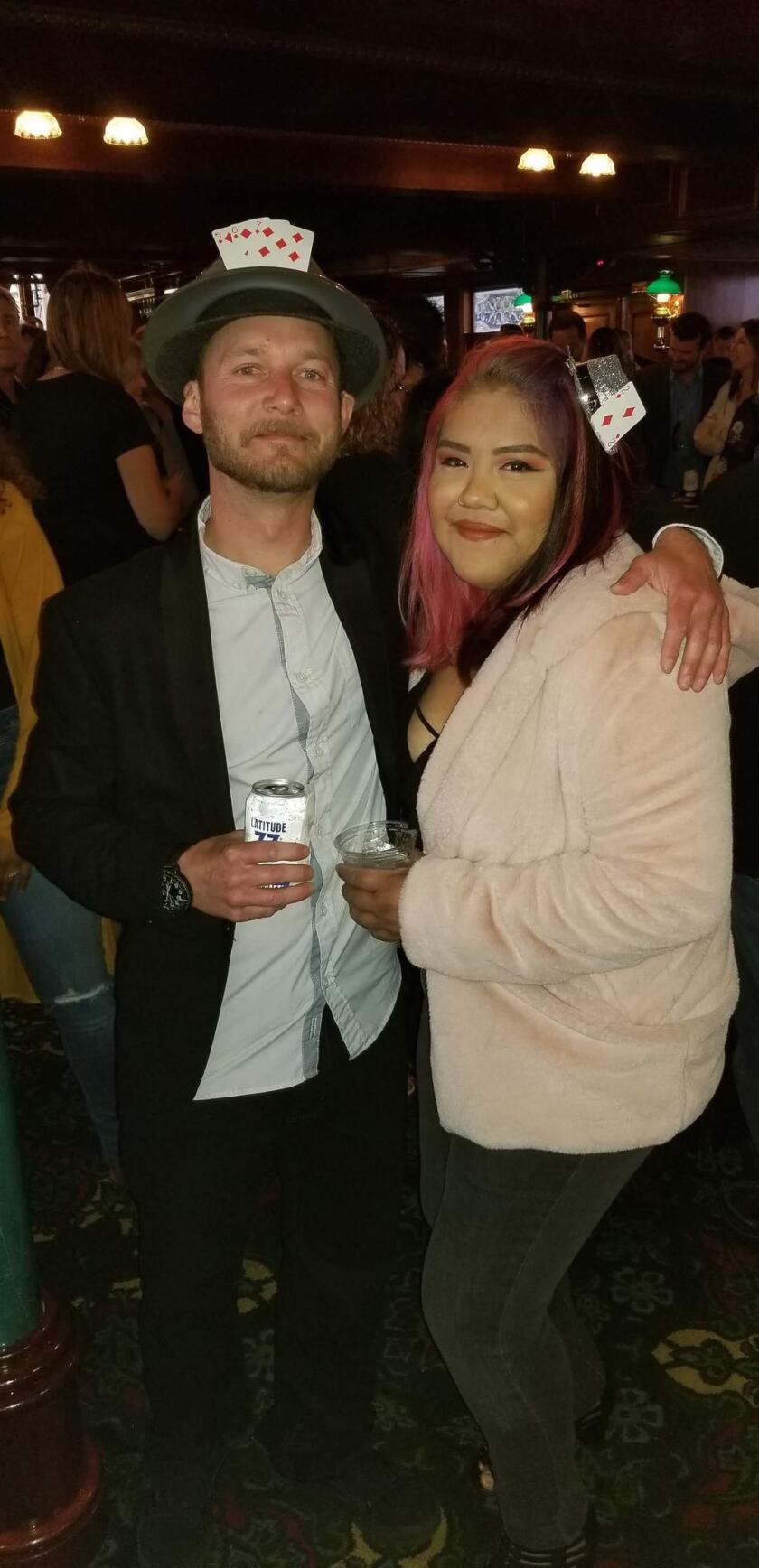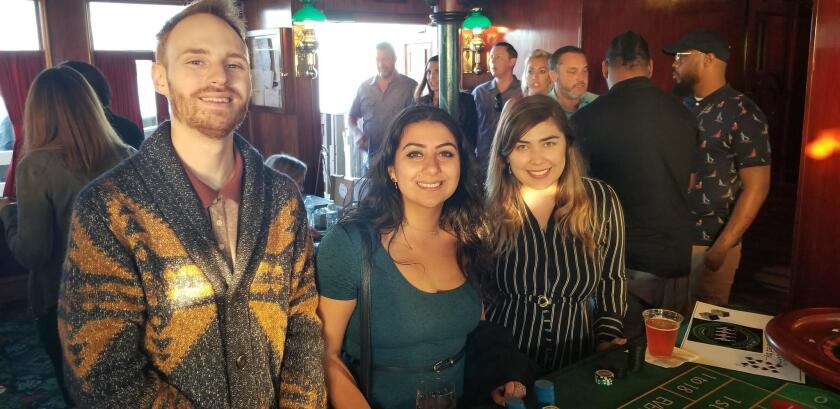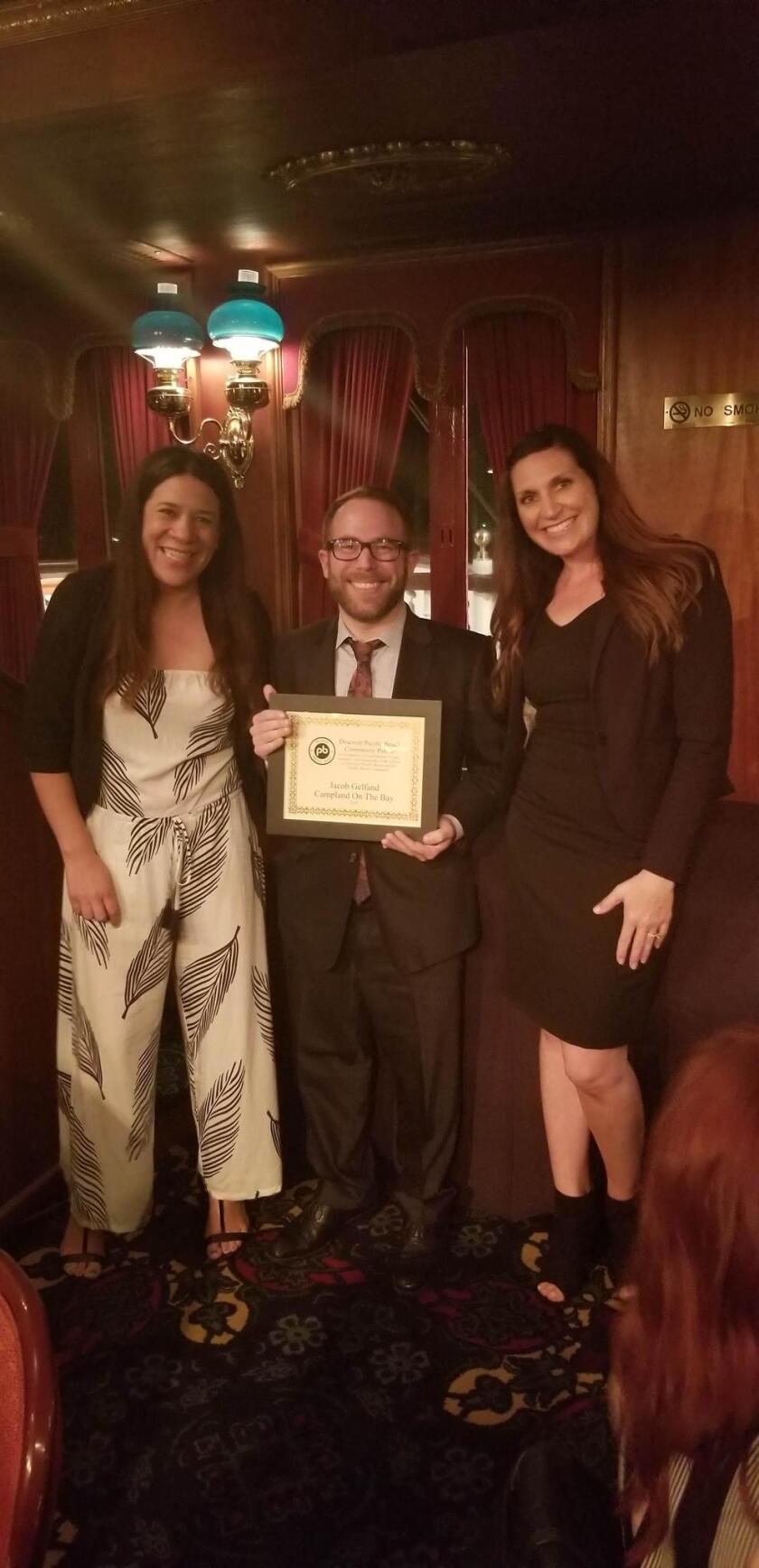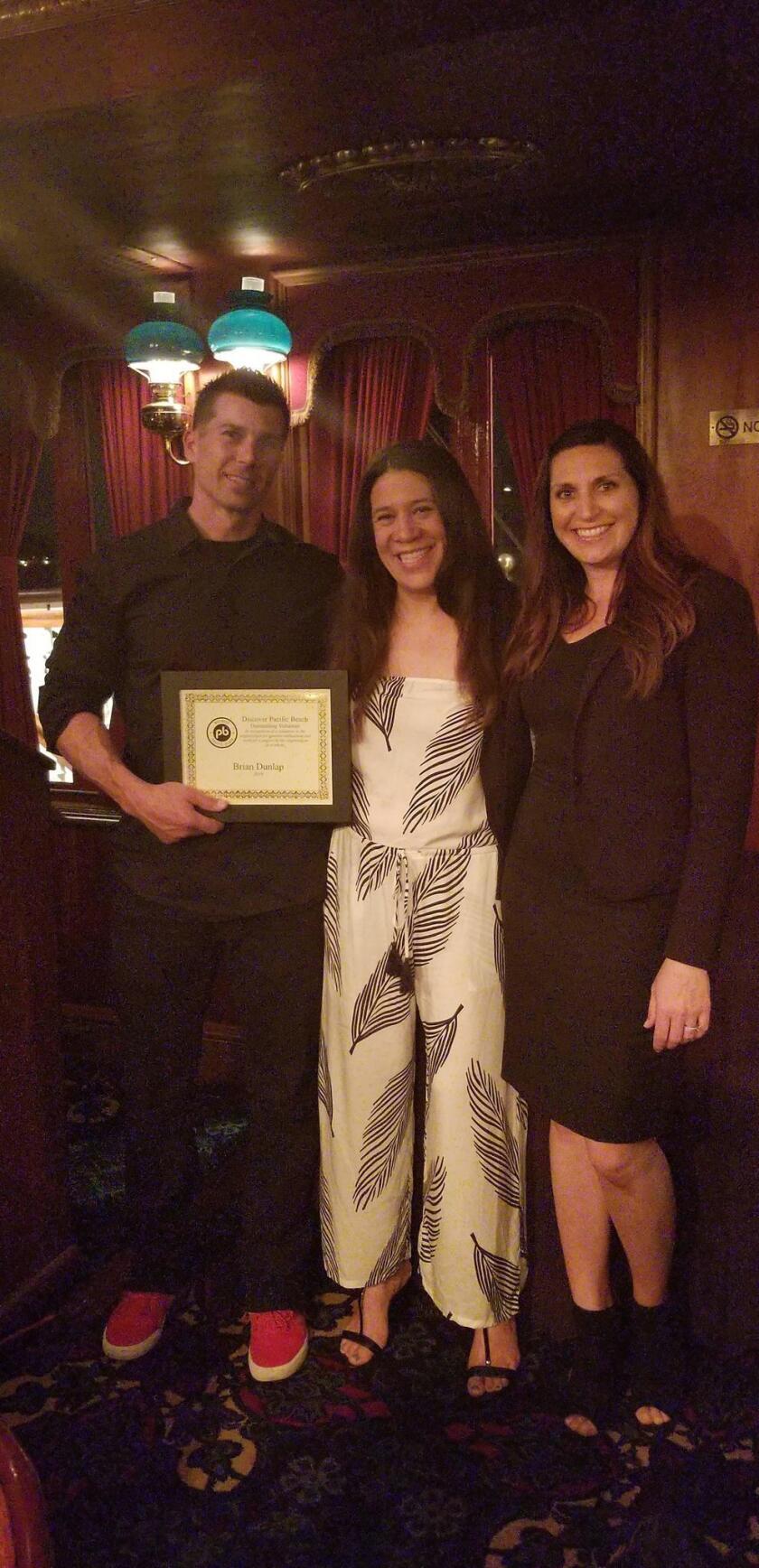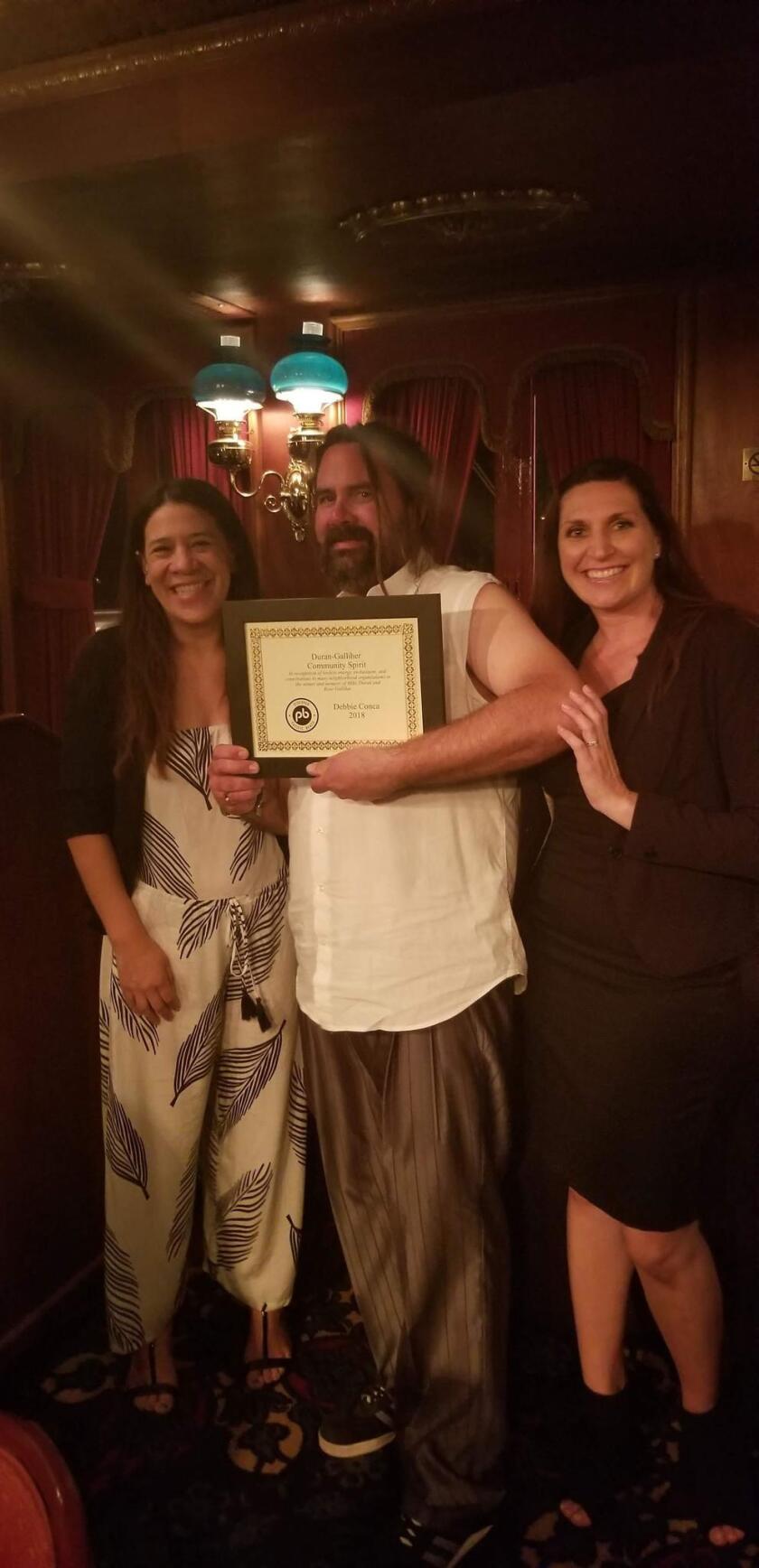 ---