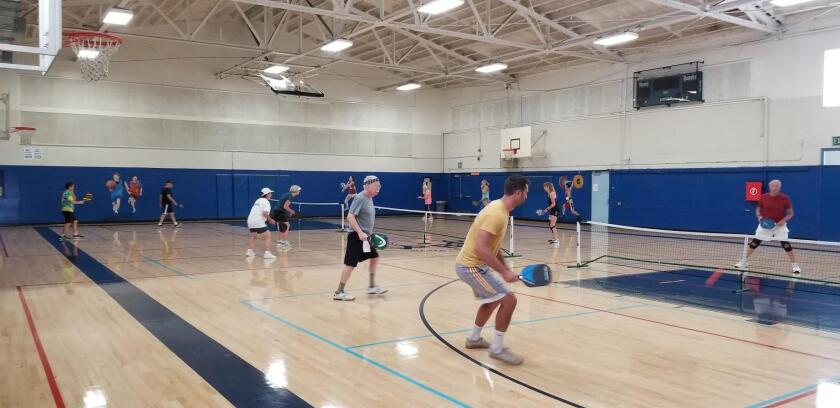 The City of San Diego has 58 recreation centers. Each is unique, serving a specific community, but under the Parks & Recreation Department they share a common goal: to reach out to neighbors and offer what is needed.
Our two local Rec Centers — Pacific Beach and Santa Clara in Mission Beach — share this challenge.
In PB, Rec Center director Angela Shelton describes an important part of her job as "talking to people and finding out what the community wants."
Annie Zachau, director of the Santa Clara Rec Center adds: "Our centers change with the community. We go with the community, even changing hours if necessary."
But even though the two centers both serve beach communities and occasionally share events and facilities, they are also quite different.
Pacific Beach Rec Center
"I like the age diversity in Pacific Beach," Shelton told PB Monthly. "We have events for all ages; a lot of families are involved here and also seniors who like to play pickleball and ping pong."
One of its highlights is the active Teen Center, where youth, ages 12-16, can drop in after school or during the summer to socialize and play games. The PB Rec Center also offers a free lunch during the summer for ages 18 and younger. Other ongoing events include family movie and game nights, family parties with entertainment, a children's art class and a spring egg hunt.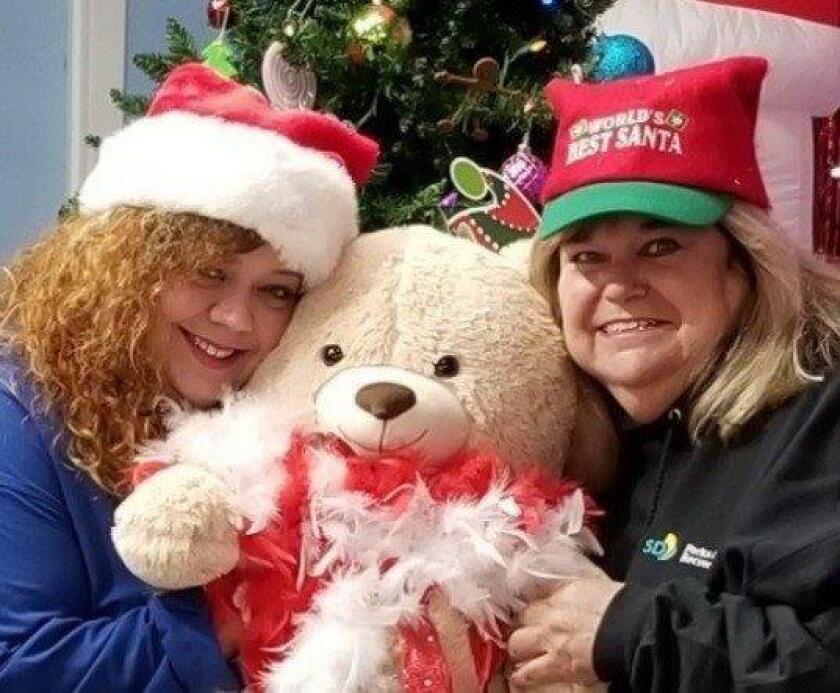 Regular sports teams and instruction clinics include volleyball and tennis for adults and youth. The center also sports a weight room (for ages 18 and up) and a gymnasium for basketball and volleyball. Outdoors there are two basketball counts, two tennis courts and a multi-purpose athletic field (all illuminated for evening use). Most of the coaches are volunteers and the center needs more, especially in the off-season when people are vacationing, said Shelton.
The PB Rec Center, which was built in 1954, also includes three meeting rooms for rent and hosts several local groups, including Toastmasters.
Santa Clara Rec Center
This Rec Center also caters to all ages, but attracts more tourists and seniors, according to director Zachau. Located at the end of Santa Clara Point in Mission Bay, it is surrounded by water and swimming beaches.
"Locals walk or bike to use the weight room," Zachau explained. "Tourists also wander in to see what we're about, to talk or to play ping pong." The center has computers and charging stations, and offers many ongoing adult classes and groups, including hula, Bingo, Mahjong, cribbage and co-ed softball. There is also an arts and crafts class for ages 6-12.
The Santa Clara Rec Center further offers senior lunches and a popular Yuletide party in December with Santa and free hot cocoa and coffee.
Dedicated in 1952, the facility includes two meeting rooms, one with a panoramic view of the bay.
Outdoors there is a tennis court, two half basketball courts, a softball field, a playground and picnic areas. In the summer, the San Diego Junior Lifeguards do some of their training here.
Zachau said part of her challenge is to reach out more to tourists. "We'd like to know what to offer before they arrive," she said. She'd also like to increase attendance at the senior lunches.
According to the center's website, instructors interested in teaching a class in sports, arts & crafts, music, tutoring, tiny tots or any other program, may contact Zachau at (858) 581-9928.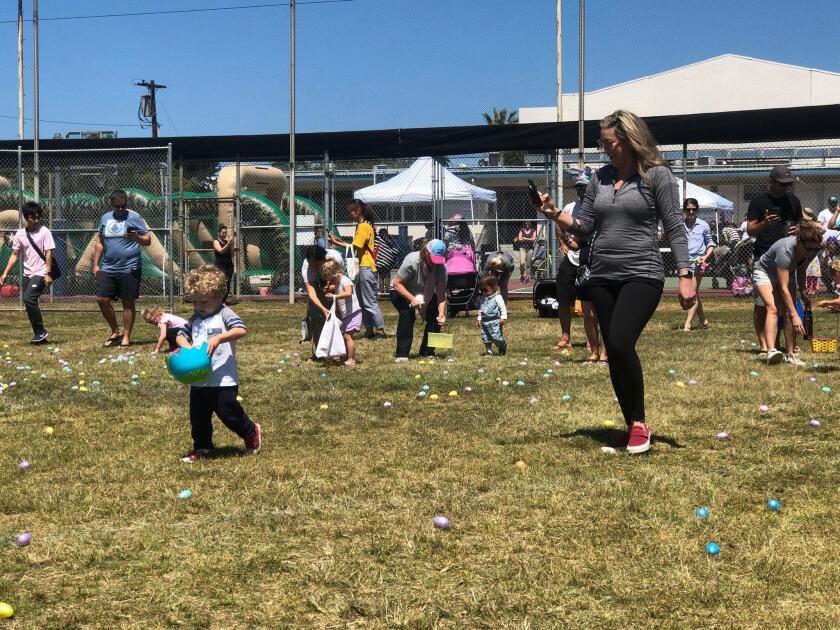 Recreation Advisory Group
Both women credit the Santa Clara/Pacific Beach Parks & Recreation Advisory Group with helping to clarify and support center goals. Staffed by community volunteers, the group meets at 5:30 p.m. the third Thursday of each month, alternating between the two centers.
"The group offers feedback on what the community wants," Zachau said. "They see from a different perspective, a whole picture."
They also bridge the gap between upper management in the City Parks & Rec Department and the community, according to Shelton.
Running a Rec Center
As Rec Center directors (official title, Center Director II), Shelton and Zachau oversee all activities as well as staffs of assistant directors, aides and volunteers. They also issue permits for facility and outdoor-area use.
Both are San Diego natives. Shelton earned an MBA from Point Loma Nazarene University and started working for the Parks & Recreation Department five years ago. After working on every level, mostly in El Cajon, she transferred to Pacific Beach in March.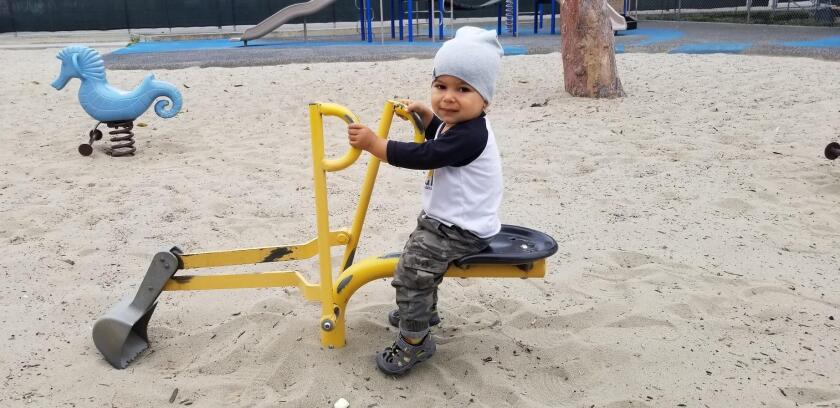 Zachau has been with the Santa Clara Center for seven years after working all over the City. A self-described "rec rat" since the age of 6, she said she realized early she wanted to be part of the Parks & Recreation Department. As a teenager, she joined the swim team and volunteered at the Bud Kearns Pool and North Park Rec Center. After graduating from San Diego High School and San Diego City College, she accepted a position.
Both women said they enjoy the challenges of their positions, including interacting with community. Zachau added: "Who wouldn't love a job with smiling and happy children and adults enjoying programming and our parks?"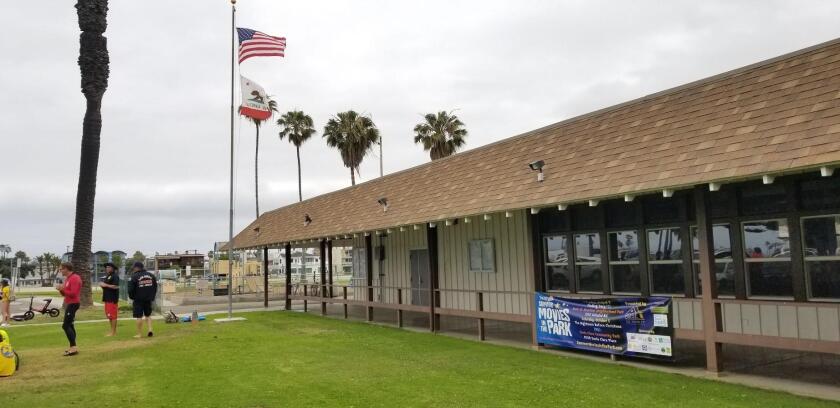 ___
Pacific Beach Recreation Center
• Address: 1405 Diamond St.
• Hours: 10 a.m. to 8 p.m. Monday, Wednesday; 10 a.m. to 9 p.m. Tuesday, Thursday; 11 a.m. to 7 p.m. Friday; 9 a.m. to 3 p.m. Saturday; 9 a.m. to 1 p.m. Sunday. Closed on holidays. Weight room closes 15 minutes before building.
• Phone: (858) 581-9927
• Registration: sdrecconnect.com
• Web: bit.ly/pbreccenter
___
Santa Clara Rec Center, Mission Beach
• Address: 1008 Santa Clara Place
• Hours: 11 a.m. to 7 p.m. Monday, Wednesday, Friday; 11 a.m. to 7:30 p.m. Tuesday, Thursday; 10 a.m. to 2 p.m. Saturday. Closed Sunday and holidays. Weight room closes 15 minutes before building.
• Phone: (858) 581-9928
• Registration: sdrecconnect.com
• Web: bit.ly/screccenter
---