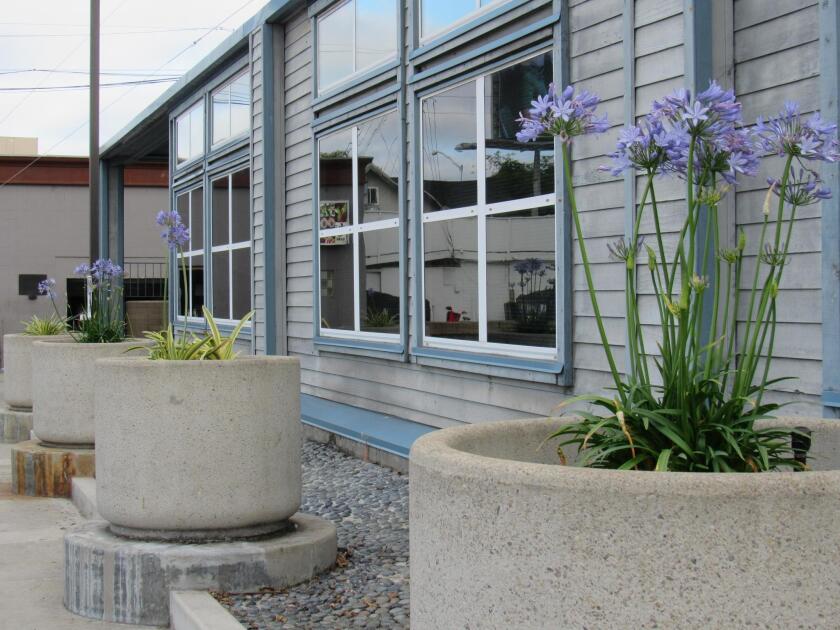 EDITOR'S NOTEBOOK:
Among the Letters to the Editor this month, two pop out that demonstrate the pride and passion residents have for their town. I share them here:
• Celia McCartney-Mundt writes: "After many months, the planters outside the Pacific Beach Post Office at 4640 Cass St. finally have some flowers. For a long time, the four large pots were either empty or housed dying plants. After locals complained, the Post Office has fixed the problem. Thank you Post Office for making PB more beautiful." (Photo above.)
• Larry Clark writes: "Is this really what you want Belmont Park/South Mission Beach to look like? This park gets more out-of-towners and locals than any other beach park along the ocean. Why ruin it with vendors without a City business license or State/City resell tax permit? I've sent pictures and this note to our City Council members." (Photo below.)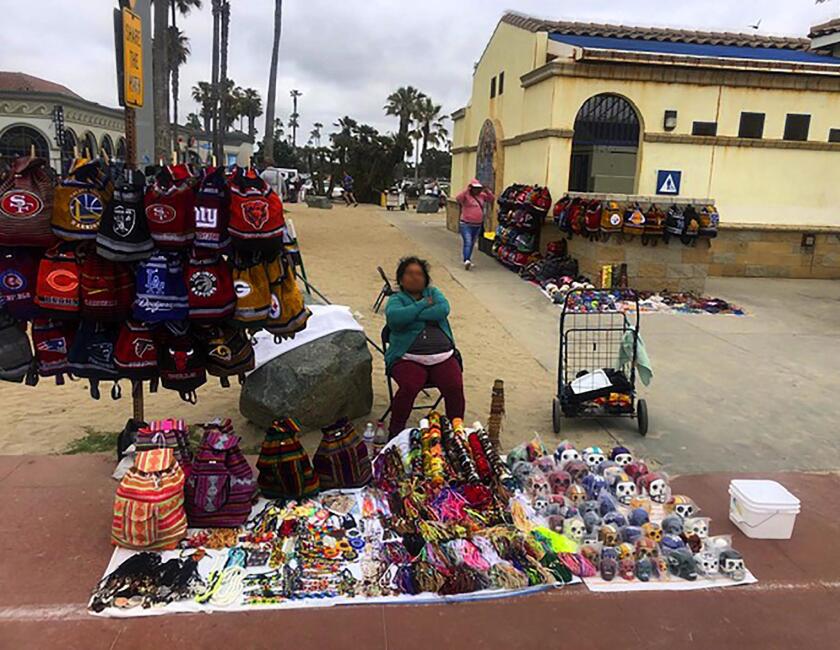 Speaking up and getting involved in things that matter to you is the first step toward seeing improvements. Thank you, Celia and Larry, for bringing these timely issues to everyone's attention!
—Susan DeMaggio can be reached at (858) 875-5950 or editor@lajollalight.com
---