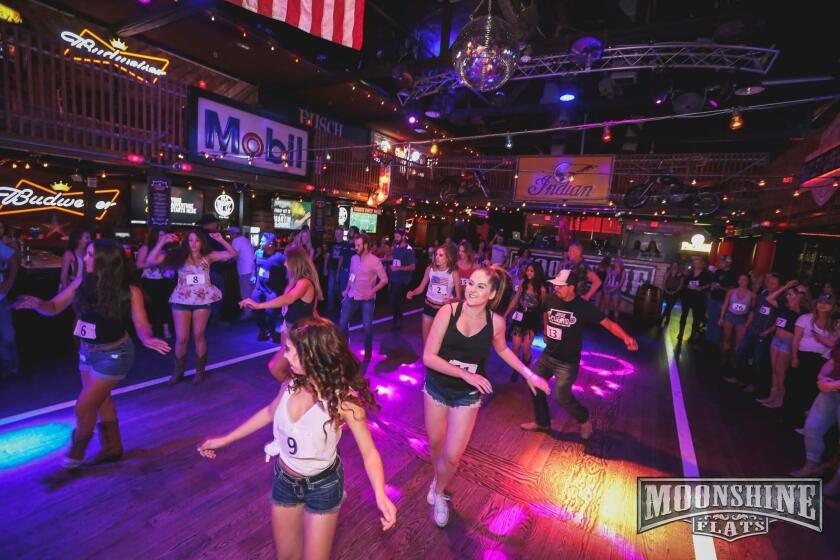 Everyone knows PB for its beach parties, surf scene, bustling bars and nightlife, but there's a whole lot more to do in town, so let's get started! Here's a list of alternative activities for a change of pace (and also check-out what the rec centers have to offer in "At your leisure: It's all fun and games at the local rec centers"):
1. Play Frisbee
Join a free pick-up game of Ultimate Frisbee! Typically, the age group is 12 years and up, and there are about 10 or more people who join each game. However, for a one-time payment of $50 for 10 games, you can sign up for the Legacy Ultimate Frisbee league where the players are ages 18-35. Certified Frisbee coaches will teach you the tosses if you've never played before (or need a refresher course). Pick-up games take place early November through mid-February.
• When & Where: 2 p.m. Sundays, South Mission Beach, Before you go, check out facebook.com/groups/ultilegacy or call Tyler Jefferies, (619) 408-2885, to double-check that the game is still on!
2. Bad Axe Throwing
This joint is the perfect place for the lumberjack-at-heart, or honestly anyone who has ever enjoyed an epic battle scene in a movie. Essentially a giant step up from the game of darts, each player throws an axe at a wooden target to see who gets closest to the bull's-eye. If you've never thrown an axe before, don't worry — an axe expert will teach you everything you need to know (including how to not accidentally axe yourself or your friends) during orientation. Walk-ins are welcome (spots are not guaranteed) and are updated weekly, or book in advance.
• When & Where: Walk-in hours, 1019 Garnet Ave., check online for times and to book in advance, (888) 435-0001. badaxethrowing.com Cost is $23.96 per person hourly (subject to availability, common area targets, no axe-throwing coach); Corporate rate: $30 per person, minimum of 31 people (discounted rate, two axe-throwing coaches, at least four dedicated targets, two-hour session); Bad Axe Package: Must have 8-20 people, $35 per person (one axe-throwing coach, two reserved targets, two-hour session)
• Before you go: Minors can play, but must be strong enough to safely throw the axe and have a waiver signed by a guardian. Players must wear closed-toe shoes and arrive 10 minutes early to sign the waiver — you don't want to miss any game time due to paperwork!
3. Quicksand Escape Games
Escape rooms are an exciting way to "live out" a movie scene or video game in real life. Dust off your thinking cap and pick from one of four different settings — Speakeasy Nouveau, Chinatown, The Diner, and (a different) Speakeasy — to see if you're clever enough find your way out of the escape room. Each group has 60 minutes to solve the mysteries and puzzles they'll uncover as they try to find a way out of the room. There are 3-8 players per game and all games are private for your group only.
• When & Where: Book in advance online, hours vary. Typically open until 9 p.m. 2nd floor of 1001 Garnet Ave. (619) 929-0152 or info@quicksandescape.com, $32 per person
• Before you go: This is not a "scary" adventure — it just requires a lot of thinking! There is an exit door so guests can leave if they absolutely must. Arrive 15 minutes before your game is scheduled to begin for orientation.
4. Open Mic Nights Wednesdays
If you want to showcase your band's talents, or you're in the mood to just sit and listen, Open Mic Night at PB's 710 Beach Club is a great way to spend a Wednesday evening.
Additionally, live rock 'n' roll performances take place every Thursday evening, followed by a jam session from local musicians. Sure, you can grab a drink if you want to, but alcohol is not required to enjoy a night of music.
If you're performing at Wednesday's Open Mic Night, sign-up begins at 6 p.m. Otherwise, just show up and enjoy the music!
• When & Where: Wednesdays 6:30-10 p.m., music 9 p.m. Thursdays, 710 Garnet Ave. Thursdays $6 cover (includes one drinking ticket), no cover charge for the ladies! Wednesdays, no cover charge. Must be 21 or older. (858) 483-7844 or 710bc.com
5. Cool Creations Pottery & DIY Studio
Cool Creations offers everything from pottery painting to DIY workshops to canvas painting. If you want to paint pottery, no appointment or experience is necessary. Look ahead online to register for upcoming workshops and themes, such as Doctors Who Paint Night (5:30 p.m. July 13); Mandala Workshop (6 p.m. July 26); Harry Potter Birthday DIY (6 p.m. July 31). Pre-registration is required.
• When & Where: 11 a.m. to 6 p.m. Monday-Wednesday; 2:30-6 p.m. Thursday; 11 a.m. to 6 p.m. or 9 p.m. Friday; 10 a.m. to 6 p.m. Saturday; noon to 6 p.m. Sunday, 1753-A Garnet Ave. Cost is $20-$35 per project; special events $5-$8, plus the cost of your project. (858) 273-2837. coolcreationspb@gmail.com
• Before you go: If you want a snack, Cool Creations serves smoothies, ice cream, coffee and tea; you can bring wine and beer..
6. Line Dancing
Classes are taught at Moonshine Beach on Tuesday, Friday and Saturday nights. Tuesdays are better for a more dance-centered time, with lessons intermingled throughout the night. Live music performances are also a big weekend plus. Moonshine Beach can be a pretty wild time, so if you need a break, step outside to enjoy the more relaxed atmosphere of Moonshine's neighbor, Cerveza Jack's, and try your skill at a game of corn hole or shuffleboard.
• When & Where: Line dancing 7 p.m. to closing Tuesday; 8-10 p.m. Friday, Saturday. Live music 10-11:30 p.m. Friday, Saturday, 1165 Garnet Ave. Line-dancing on Tuesdays is free. Fridays, Saturdays are free before 9 p.m.; $5 from 9 to 10 p.m. Discounts. (858) 999-0158. info@moonshinebeachsd.com
• Before you go: Must be 21 or older; check out who's performing at moonshinebeachsd.com
HELP! We'd like to run a Part Two to this listing in the August issue of PB Monthly with YOUR suggestions for family-friendly activities in town. If your group, club, church, team, special event needs more participants, send the details to sduffy@lajollalight.com by July 21 to be included in the next issue! Questions? Call Savanah Duffy at (858) 875-5953.
---