IN GOOD TASTE:
You might expect from the name that Isabel's Cantina is just another Mexican restaurant in the beach area. But actually, you'd be wrong. Isabel's has been in business for 18 years, and through that time has evolved its menu into more of a California cuisine with some Asian influences, and a definite focus on healthy ingredients.
According to owner Isabel Cruz: "California is a melting pot with Latin and Asian influences being common. I like to serve food like I would at home — simple and fresh, and using local ingredients."
Located at 966 Felspar (on the spot of the old Devaney's Bakery for longtime Pacific Beach locals who might remember), Isabel's is one of the top breakfast places in town, offering banana-blackberry pancakes, breakfast tamales, and lots of healthy scrambles.
Lunch and dinner options include Ahi Wontons, Chicken Lettuce Wraps, and fire-roasted Chile Relleno with house-made salsas. The drink menu offers up libations such as Mexican Mochas, Turmeric Latte and Kale Mimosas.
Isabel says some of her greatest food influences came from her childhood in Los Angeles. She remembers with fondness: "It was a weekly thing. Everyone would come for dinner and there would be all the cooking going on in the kitchen — black beans and rice, roasted chickens in a mojo sauce, and flan were some of my favorites. The kids would be running around, the salsa music would be blaring. The kids would eventually go to sleep and the adults would stay up dancing or playing cards and drinking rum."
She says she still carries on this family-dinner tradition at her mother's house every week in a more toned-down, Americanized version.
Another childhood experience also influenced her culinary tastes. She said she had many Asian girlfriends in LA, and she'd be invited to their homes for wonderful Asian dinners. "Going to their homes was always great for me," she recalls, "because just like my family, food was a focus in their families as well."
She points out that Asian influences have been in Mexico's cuisine and culture since the 1500s, when the new trade route from Asia came through Mexico via the Panama Canal, Puerto Rico and Havana. "That's why you see so many Chinese cafés and coffee shops in Mexico," she explains. "The flavors just work well together and both cuisines use many common ingredients such as chiles, cilantro, peanuts and more."
Isabel notes that her place has always been a very neighborhood-focused restaurant. But lately, she's noticed a trend she wasn't expecting — a more transient clientele due to the impact of short-term vacation rentals. She bridges that gap between the regulars and the out-of-towners by keeping the favorites on the menu while experimenting with other items.
Still, Isabel says she feels fortunate to retain her loyal clientele due to challenging business rules in California. "California is a difficult state to be a small business in; costs have never been higher and labor laws make it extremely complicated. This leaves little room for employers to run a business the way they need to survive and thrive."
But she's not stopping any time soon. She's hoping to open another restaurant that her sons will manage, which she describes as "their own version of my restaurant, simplified and updated."
She says both her sons (Robbie, 31 and Ryan, 30) are drawn to restaurant life for the same reasons most people are: "It's social, it's creative, they love to eat, and they like being around people. If you have it in your blood, it is hard to get away from it."
What's the best advice she ever got? "Keep it small and don't do business in California," she laughs. "I didn't follow either."
• Isabel's Cantina is open 8 a.m. to 2:30 p.m. daily, and 5 p.m. to close Thursday-Saturday, at 966 Felspar St., in the Pacific Beach area of San Diego. Reservations required for parties of 6 or more. (858) 272-8400. isabelssd.com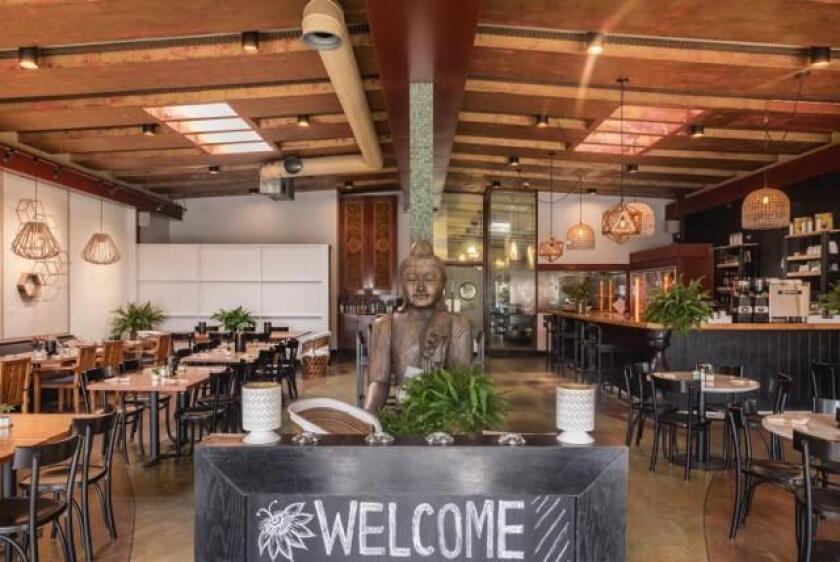 ---