The action by state officials means restaurants could soon reopen outdoor dining and hair and nail salons could reopen with restrictions. Counties will make the final call, however.
The unanimous ruling by the 4th District Court of Appeal says an injunction issued by a San Diego County Superior Court judge erred by including all county restaurants.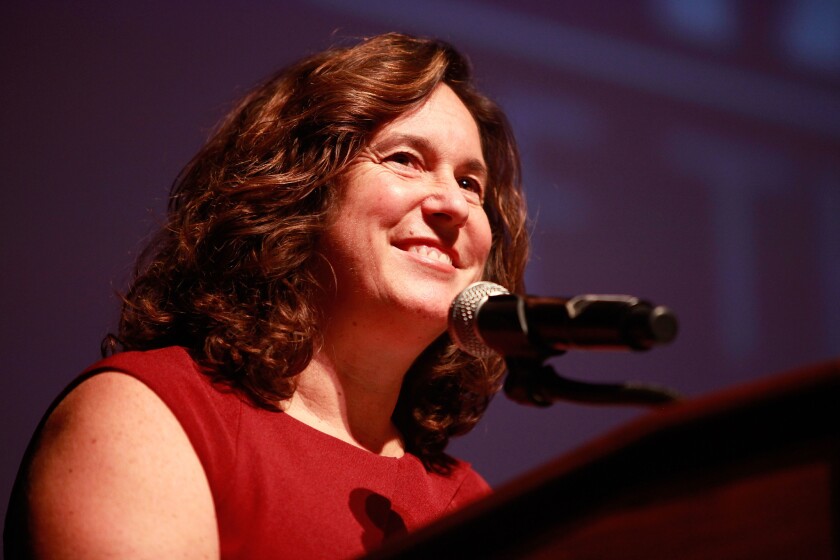 President-elect Joe Biden has nominated San Diego Unified School District Superintendent Cindy Marten as his deputy secretary of education, according to an announcement Jan. 18.
San Diego Unified School District officials again held off on setting a potential date for reopening schools because COVID-19 cases and deaths continue their relentless growth.
Ray Hivoral and his now-deceased dog, Jack, visited several national parks that are now the centerpiece of his National Parks Coffee Co.

As businesses try to navigate the coronavirus pandemic, they must follow strict guidelines to ensure safety for employees and customers.
Alas, April, the mild-mannered month that typically heralds the coming of spring — and sparkles like its designated diamond birthstone with a pile of precious celebrations — is now on lock-down. These fun events that highlight fertility and rebirth, freedom, the national pastime, pranks and humor, and literary and planetary pursuits will all have to be rejiggered this year.
Two carjacking suspects were in custody after they were chased by police and crashed in Pacific Beach the night of Oct. 23, authorities said.